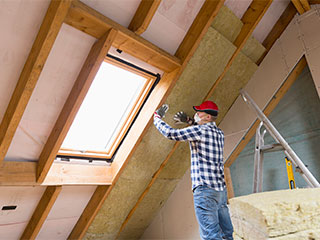 In addition to offering cleaning services, we are your one-stop-shop solution for all your attic insulation needs. Whether you are in need of a professional team to help you with decontamination or you're interested in having your existing insulation replaced, we've got you covered.
Attic Decontamination
If your attic has become infested, it's imperative that you have it cleaned professionally. Avoid further problems with an infestation problem that can create a potential contamination hazard by calling us as soon as you notice there's a problem. We can remove any unwanted or bulky items from your space if necessary to be able to deal with the infestation thoroughly.
Crawl Space Cleaning
We have been providing reliable crawl space cleaning services for more than a decade, and we can help you with any kind of cleaning you might require, including removing contaminated or soiled insulation. By keeping your attic and crawl space clean, you can reduce the risk of allergies in your home. Moreover, a clean space improves the quality of breathing air while saving you money on energy bills. If strange smells are coming out of the crawl space in your home, we can get to the source of the problem and sort it out for you.
Insulation Replacement and Installation
Many homeowners notice that they need to replace the existent insulation after they had an infestation problem. We are here to help you make the best decision that prevents future infestation while offering you the best way to deal with heat loss. If that is the case, we can remove the old insulation and dispose of it, while arranging for a new installation as soon as the cleaning process is complete.
Call Attic Cleaning San Francisco today to benefit from the best service in town and keep your attic in tip-top condition.

We also offer:
Crawl Space Vapor Barrier
Attic Restoration & Animal Waste Removal
Rodent Proofing & Rat Control Services
Mold Removal & Prevention