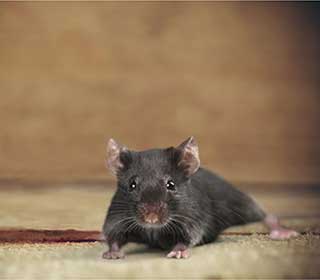 No matter how tiny they are, rodents have the potential of wreaking havoc at your home. The risks of having mice in your home are immense. Rodents can spread serious diseases through their droppings thereby posing serious threats to you and your family's health. Since they are neophilic creatures, they have a knack for gnawing at food items out of curiosity.
How Rodent Proofing Really Works
Rodent exclusion, more popularly known as rodent-proofing, is the process of sealing up all of the small openings such as crevices, holes or cracks that mice or rats use to navigate their way into your house. Industry standard for rodent-proofing are locating vents, blocking the openings that allow entry to rodents, screening vents, repairing roof breakages, avoiding unnecessary ledges outside doors or windows and reinforcing areas where rats have gnawed.
How Hard Can It Be?
It is easier said than done. Generally a young mouse can easily squeeze through a gap as small as 6mm. You will be at your wit's end when you come to know the sheer number of ways the mice can get into your home. Sealing all of the openings can be an overwhelming experience, and even then rodents might sneak in when you're not looking. However, rodent-proofing, if carried on diligently, can produce the desired results to a great extent.
But Do I Really Need It?
Research has shown that the homes that receive rodent proofing are less likely to be bombarded with an onslaught of rodents. By taking recourse to rodent-proofing, you can assist in keeping your house from being infested by rodents and add value to your house -- both for your family's daily living pleasure and for resale of the home in the future. The effect may be significant or insignificant, depending on whether it has been carried appropriately.
If you think you might have rodents in your home then contact Attic Cleaning San Francisco as soon as possible. As a domain expert in the area, we will go over any nook and cranny to make sure your house is as secure as it can get.